Raise your hand if you ever tried to lose weight and failed, I'm guilty. Why it is so hard to make the changes we would like to achieve? When you check an online bookstore and type "personal development" you will get at least 50.000+ results and I'm sure another 50.000+ will be produced within a couple of years.
How many leadership, time management, stress management and conflict management books did YOU read?
Kicking off your change
Let's say you read 5,8,10 book and one sparked your interest, plus it has a "how-to" section with practical advice. You are ready for the win!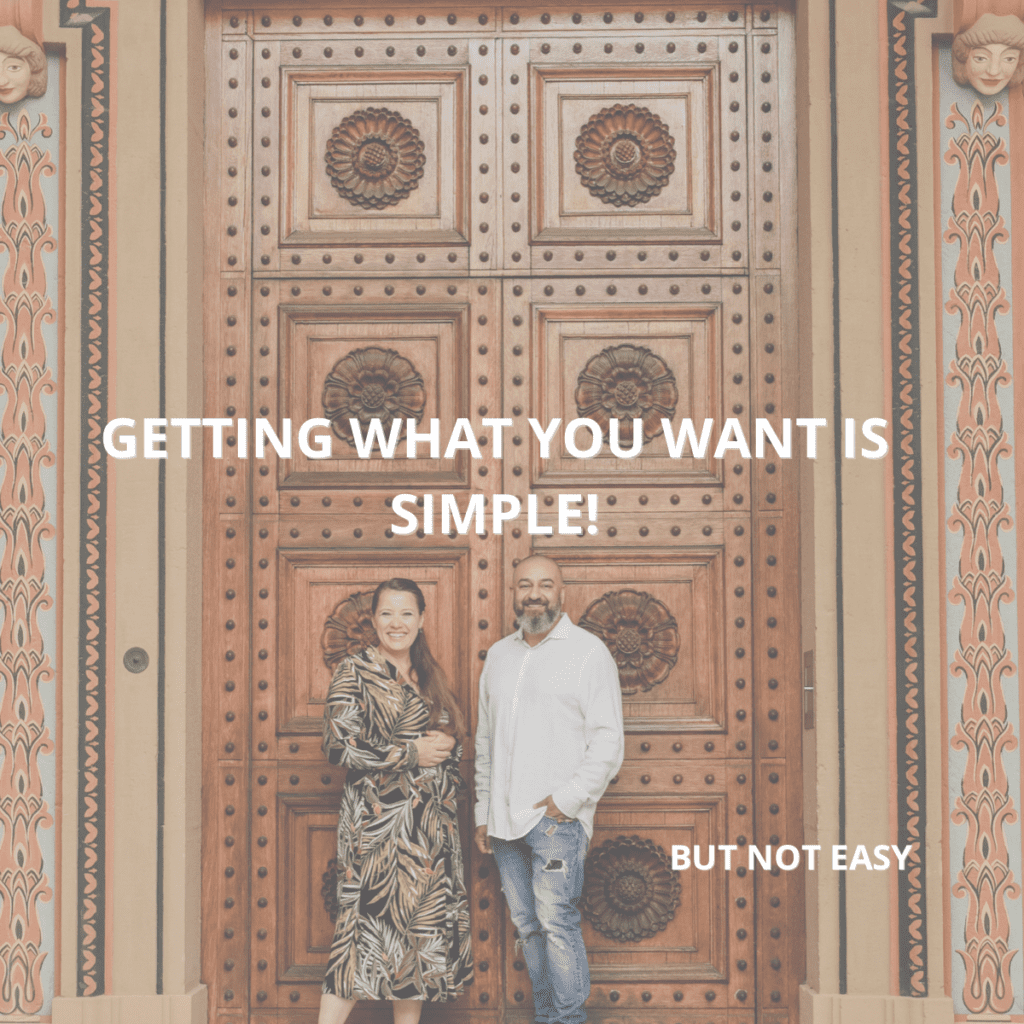 All set up and motivated until……
Your organization is not supporting the change
Your colleagues don't agree or don't want to put in the work
Leadership don't support you
Harder than you thought
Too busy
Your team disagrees
I'm 100% sure you faced a similar issue in the past whether in business or/and personal development – the "emotional cycle of change".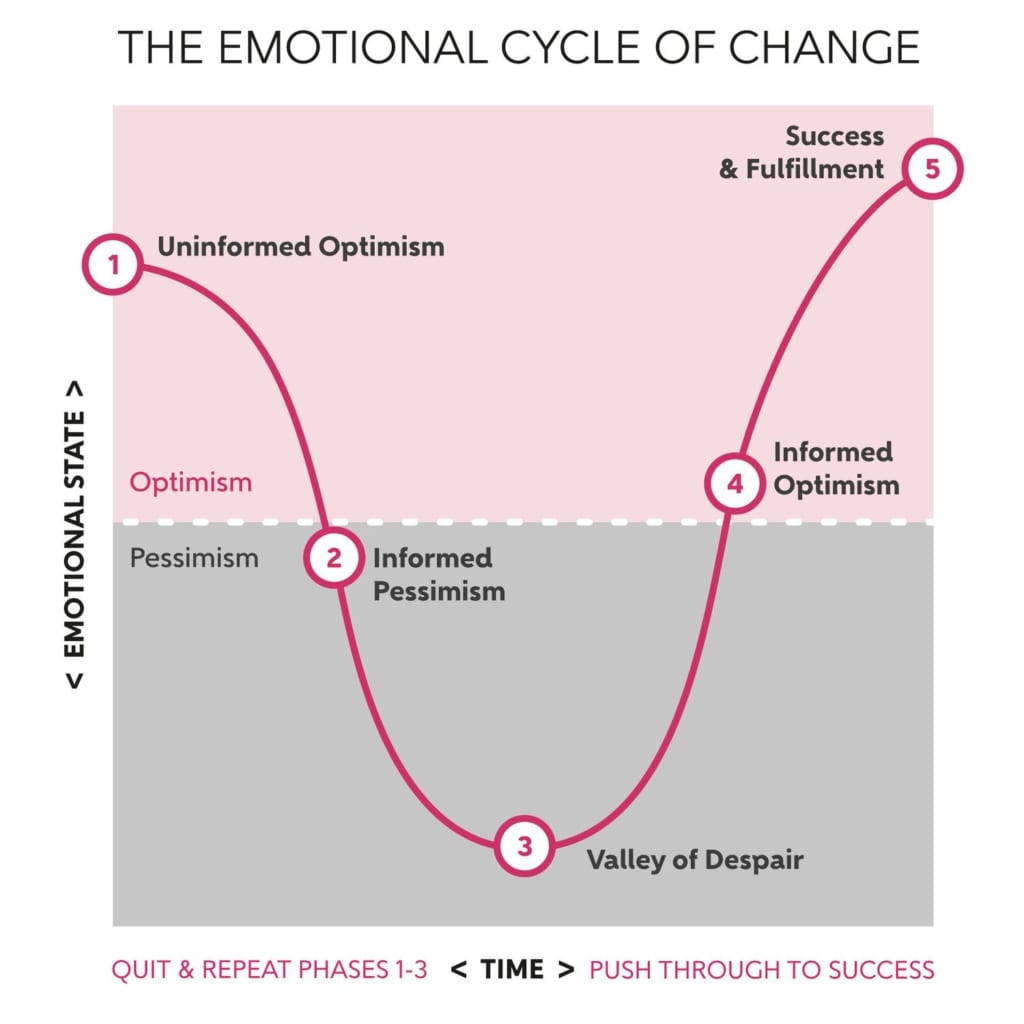 You are optimistic and want to start the change and you do – btw already you ahead, you do the first step!
You realize it is much harder
The point you stop and go back #1.
You create habits, processes and solutions, you gain joy to continue
You made it
If you can pass the "Valley of Despair", the chances are high you will be successful with the change.
Getting what you want is simple
Imagine the same situation, you read 5,8,10 books, one sparks your interest but instead of starting to implement the "how-to" part, you take time to reflect.
You take time to explore and evaluate how your values, beliefs, and goals fit the idea.
What do I do well and what needs to improve? What small steps can I do?
Do the steps necessary are aligned with my values and needs?
What can I impact to make it a success?
What is out of my control?
What stress will these steps create for me and others?
Will it sharpen and give me more clarity on my goals?
It feels different, right? The 10-20min invest will make a huge impact in saving you time and energy, both of them are limited. You get clarity on the impact you can make and the price you need to pay. The odds you will pass "Valley of Despair" will be very high.
Erkan Kasap – Thecoachpunk "your values, beliefs and behaviors eats change for Breakfast".
You feel good or bad depending on how well your behavior matches up with your ideals. If you're dissatisfied, you might make changes to your behavior to better align with your values and beliefs.
So now go big and make the transformation, I BELIEVE IN YOU!